Racecourse Refinery now boasts a large sign to promote the site's status as a home of CSR Sugar.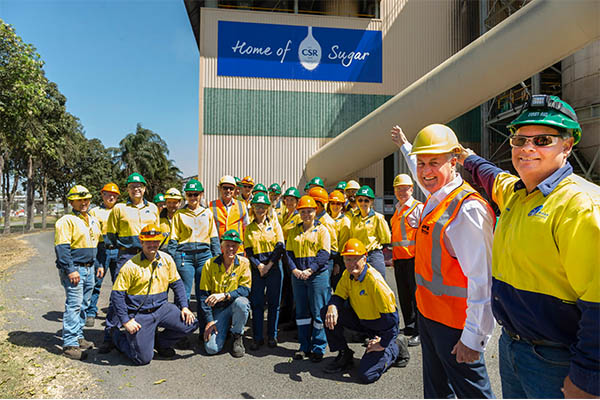 Despite the refinery celebrating 25 years of operations earlier this year, Operations Manager Shane Legood said many Mackay residents were oblivious to its existence. It's hoped the sign will help raise the refinery's local profile.

"Most people in Mackay don't actually know they've got Australia's biggest sugar refinery on their doorstep," he said.

"Because we share the same site as Mackay Sugar's Racecourse Mill, people don't realise there's a refinery here too.

"We've put the 'Home of CSR Sugar' sign up to get the word out to local people that we're here."

The sign was officially opened by Mackay Regional Council Mayor Greg Williamson and Mackay councillors.

Racecourse produces a range of CSR Sugar products, including White Sugar, Raw Sugar, Demerara Sugar and Coffee Sugar, all made from sugarcane grown across the Mackay region.

All CSR-branded sugar products made and packed in Mackay are stamped with a letter 'M' on the back of the packet.